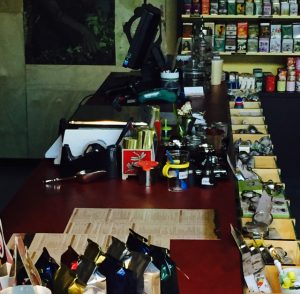 The authorised scale integration with the Tower Systems POS software helps retailers achieve a clean and streamlined sales counter.
Used in pet stores, produce stores, whole foods markets, supermarkets and other retail situations where items are sold by weight, the facilities enable retailers to transact accurately and to code.
Tower Systems respects the processes requirement by government for achieving authorisation of the scale integration tools. We met the criteria and achieved certification. This is important as it enables our customers to purchase our scale integrated POS software with confidence.
The photo shows a counter in place at one of the many retail businesses where our scale integration is in use. While the technology is vital to the business, it is setup such that it does not intrude on the customer experience. Indeed, the solution is setup to improve customer traffic throughput and thereby to provide a more enjoyable and accurate experience for customers.
This is another example of the Tower AdvantageTM for small business retailers who partner with Tower Systems.