We have a new position to fill on our POS software help desk and have been running a campaign at Seek that from the outsets seeks to attract people with an attention to detail and who are proactive. We have done this by embedding in the ad two requirements, the responses to which have helped us easily separate the candidates.
Here is the ad: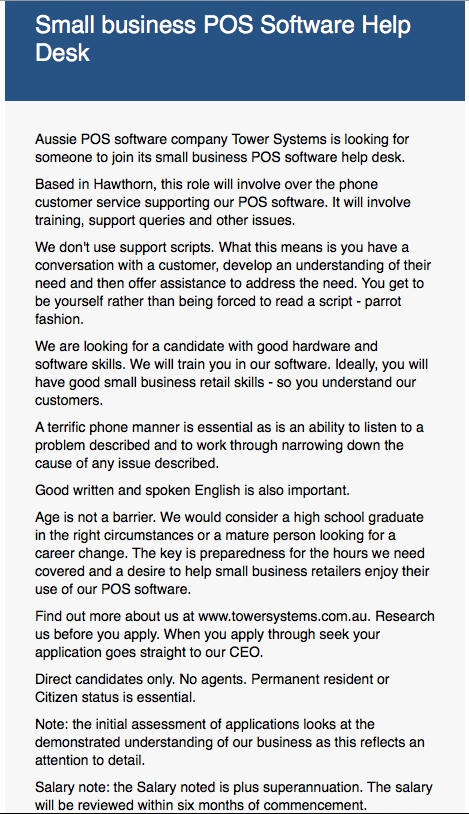 Interviews are well under way with the final round expected Monday.
We are excited for the opportunity to expand the experiences within our help desk team.