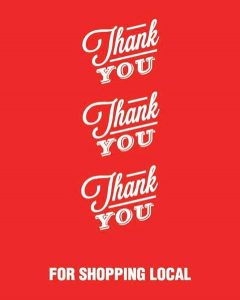 Tower Systems is seeing more small business retailers download and use the free shop local shop small business marketing collateral we have available to anyone to use from our POS software website.
Our amazing in-house creative team developed our initial shop local support and marketing collateral for retailers years ago. We have been adding to it ever since. Access is free, no questions asked!
We are grateful to those who have used the collateral and appreciative to those who have provided feedback. This encourages us to continue to invest in helping small local retailers to pitch their messages effectively to their local communities.
What does this have to do with POS software? Plenty, we say, plenty!!! Supporting the businesses of our customers is mission critical to us here at Tower Systems. We embrace opportunities to show our support beyond the software, beyond what is usual for a tech. company. That's what this work is about – us showing our support and encouragement to help make a stronger and more successful small business retail community in Australia.