We are well into the beta release of a new version of our small business POS software for specialty retail channels.
The beta release program we follow is structured and transparent with customers able to nominate to be part of the program.
Here is the invitation email we sent a few weeks ago seeking beta release participants.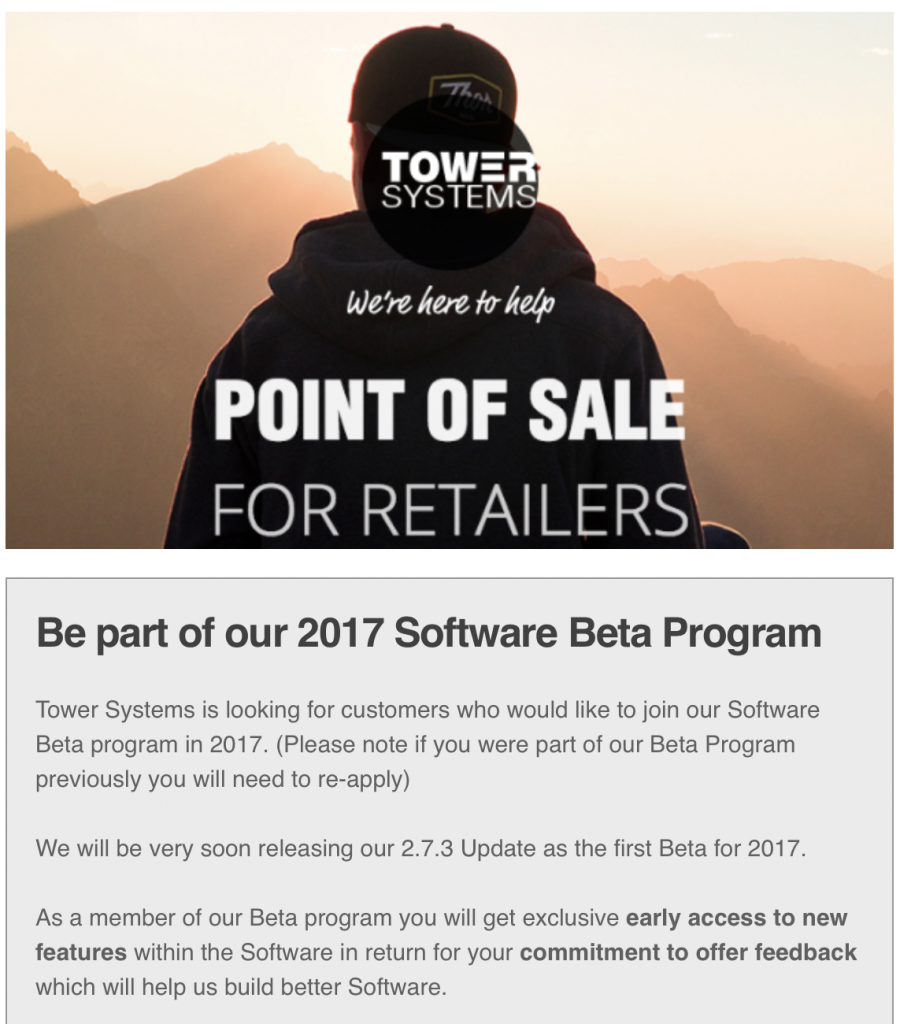 We are committed to regularly changing our beta customer team. They play an important role in determining if a new release of software is ready for our 3,500+ small business retail users.
The latest beta release if travelling well. We have terrific feedback that is guiding tweaking the latest release as we step closer to wide commercial release.