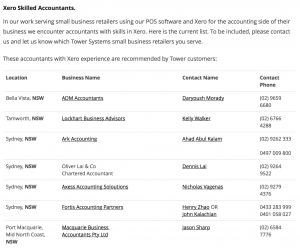 As a side benefit of our work providing a beautiful small business POS software Xero link, we continue to expand our list of Xero skilled accountants. Retailers and accountants love this free service we provide. It speaks to the mutual respect and support of all of us in the growing worldwide Xero community have for each other.
In our opinion, based on years of experience with several accounting software packages for small retail businesses, xero is the best.
Our POS software xero integration is a joy to use … yes, we use it ourselves for our own retail businesses. This is the opinion of our in-house CPA.