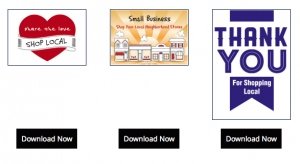 Tower Systems has added to free marketing resources for small business retailers. New digital art is being loaded to our website for small business retailers to download and print and to load into digital marketing platforms.
This latest collateral from our in-house creative team is themed to provide retailers more options for pitching their businesses.
We are grateful to the encouraging feedback from small business retailers – customers and not – who are using the facilities we have created and made available through our website. This feedback is what has encouraged us to do even more.
Tower Systems provides access to these free marketing resources without asking for any details – making the resources genuinely free.