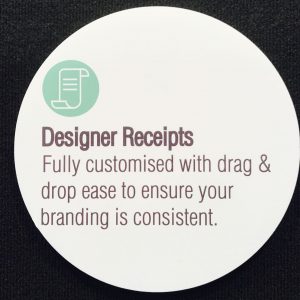 Small business retailers are loving our designer receipts. They love the ease of change. They love the beautiful outcome. They love the flexibility.
We think receipts should help a retail business win more sales. Ours do … thanks to you being able to create what ou want, how you want.
Tower Systems offers designer receipts as part of its comprehensive POS software and through these we offer a beautiful point of difference.
They are another Tower AdvantageTM.
For too long receipts have been seen as a necessary accounting function in retail businesses. designer receipts are different. They are an extension of marketing in any business. They are smart, appealing, elegant – a wonderful way to help grow the business.
While other POS software companies may say they allow you to customise receipts, none has the Tower Systems designer receipts facilities.