When a retail business owner enquires about our software for their business we visit with them, to look at their business and see whether our specialty POS software is a good fit for them.
There is no substitute for being in a business to determine if their business and ours fit together.
Since a POS software investment is a long-term relationship it is important to ensure the fit is good.
On a recent country trip visiting retailers, one of our team took this photo from their car.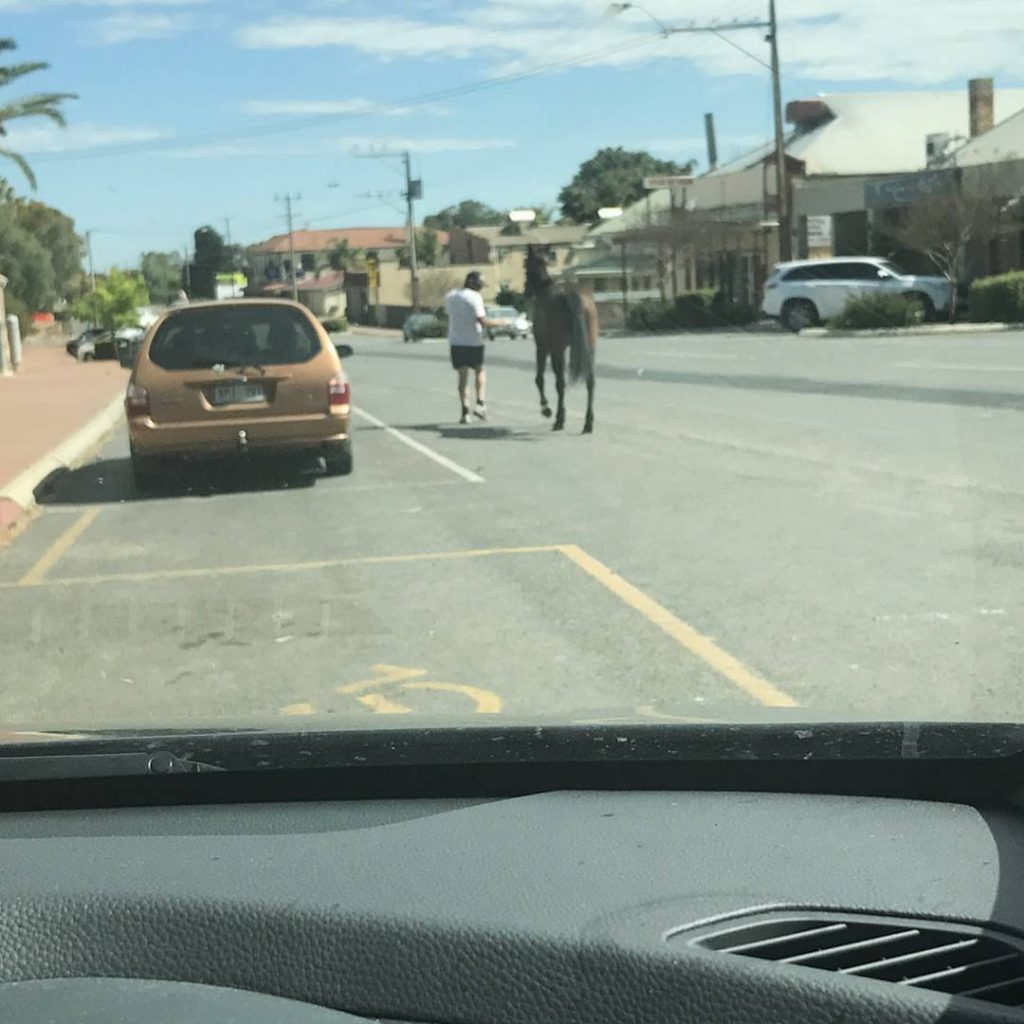 You know you're in the country when someone is walking their horse to the local pet store!