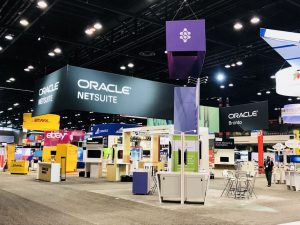 We are grateful for the opportunity to attend the IRCE conference in Chicago again this year. We are mixing with best-practice retailers as well as other tech companies serving retailers. While our focus in small business retail, we benefit from insights from all sectors.
Overseas conferences provide us excellent learning opportunities and provide access to data and other assets we leverage for our small business retailer community.
With Australia geographically far away from the world, being here at this event and the other events we get to each year we are able to learn on behalf of our customers. This gives us a competitive advantage.
It is a thrill to learn how advanced we are in several areas of our web connected POS software solutions. Connecting stores and groups of stores as we do for online sales with inventory transparency is inspiring others.