www.myornaments.com.au is another e-commerce website connected to out POS software. Int offers an excellent range of Hallmark Keepsake ornaments.
This direct POS software connected site is another from our team bringing online sales from around Australia to a local suburban business. reaching a pool of shoppers in the millions compared to the tens of thousands in the suburb surrounding the business.
A hero product is the musical (with light and sound) ornament from Hallmark celebrating the 25th anniversary of The Lion King. This very special ornament has been a hero since the website launched the 2019 range just over a week ago.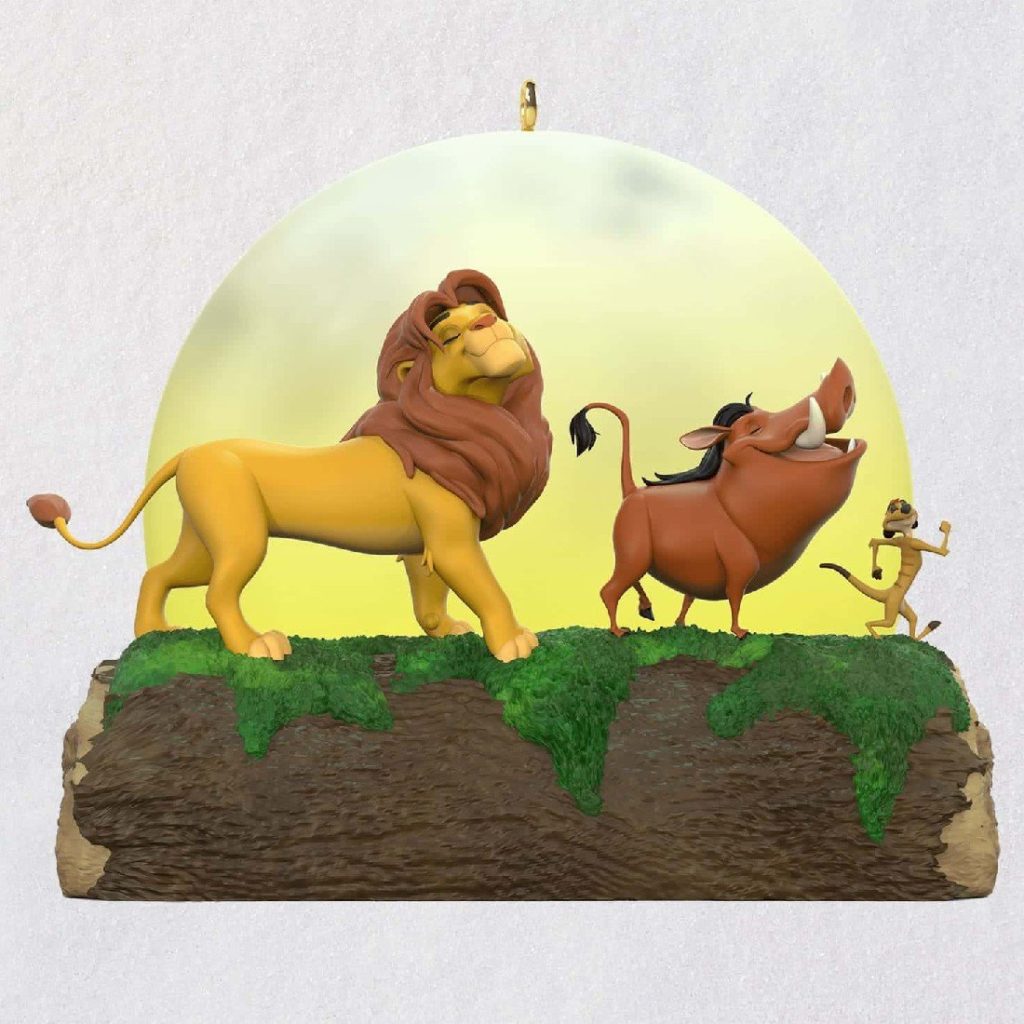 Promoted through an integrated social media, email and SEO campaign, the My ornaments Christmas ornaments website is popular with search engines and shoppers, delivering access to hard to find, limited edition keepsake ornaments from Hallmark and others.
Here is what makes The Lion King ornament  so special:
Press the button on this fun Christmas tree ornament to play a clip of "Hakuna Matata" and see the scene light up as Timon Pumbaa and Simba strut their carefree attitude across a moss-covered log.
Fans of "The Lion King" will treasure this commemorative decoration for the 25th anniversary of the Disney animated classic. Light and sound features are battery-operated. | Magic Light and Sound Christmas tree ornament.
Press the button on the ornament to see the scene illuminate and hear music from "Hakuna Matata." Battery operated. Requires three (3) LR44 batteries included. | This artist crafted Christmas tree ornament comes pre-packaged in a box for easy gift giving preservation and storage. Dated 2019 in copyright.
With data flowing automatically from the Tower POS software as well as images, management of e-commerce sites for small business retailers using the Tower Systems POS software is easy thanks to integrations direct with Shopify, Magento and WooCommerce. The time  saved for retailers is appreciated and valued.
Through a growing portfolio of best in breed websites, Tower Systems is helping more and more small business retailers find and serve new shoppers online from their regional and rural shops. This is bringing revenue often from the city to country towns. It's good for the local business and the communities relying on the businesses.