Two weeks ago, we posted 1,000 gift packs featuring pet soap handmade in Australia. each pack was carefully assembled y us and posted to a thoughtfully collated database of small Aussie specialty retail businesses.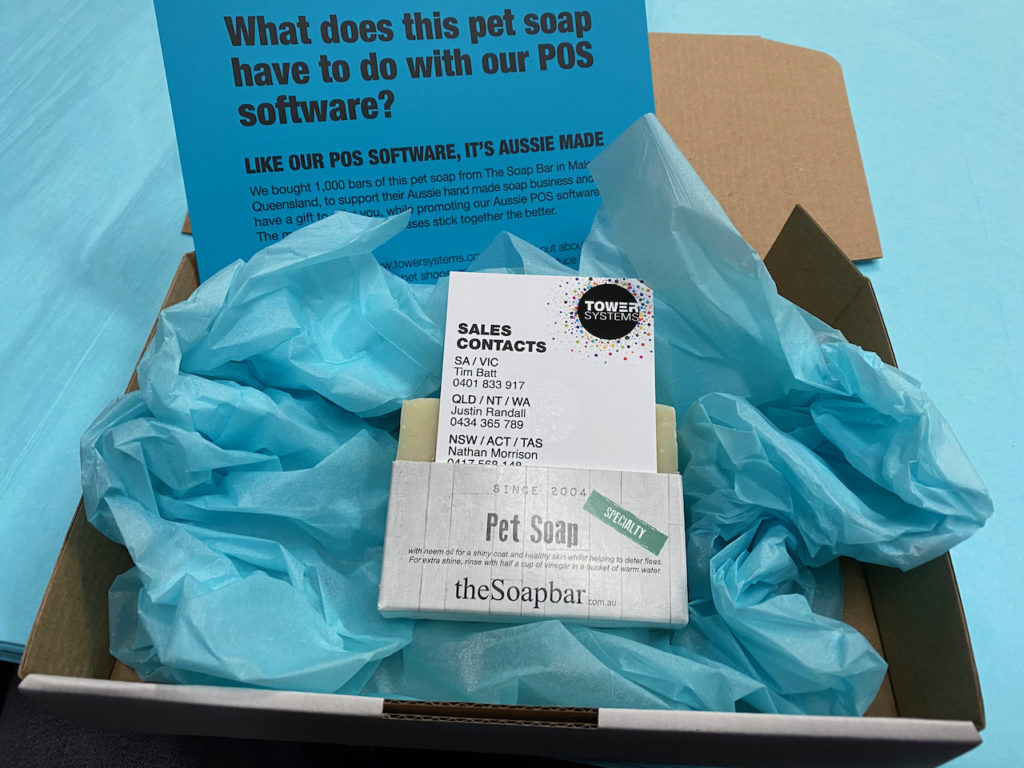 ww bought the handmade, ethically made, soap direct from the maker, in support of their local Aussie small business and to provide a connection for our message that we are a local Aussie business supporting local Aussie businesses.
It is a campaign that we planned several months out. Choosing the right soap was important, as were the words on the locally printed card that we included with each gift pack of soap.
We shared the story about being local, that we liked to support local and that we loved connecting with retail businesses that, too, loved supporting local.
This soap gift pack campaign is our way of practically showing what local can look like.
Interestingly, we sent the free pet soap to businesses outside the pet retail channel. It's soap pet lovers will use and that is what matters most here.
What local looks like can vary by retail channel. In our POS software, we help small business retailers to pitch local, connect with local and demonstrate support for local in myriad ways. Within our POS software retailers have levers they can pullet pitch local without being overt or shouty with there shop local pitch. For us, in our software, when it comes to supporting local, we help retailers with a show, don't tell approach. They love it. They love that they have ways they can show their local connectivity without being noisy about it.
Tower Systems is proud to serve more than 3,500 small business retailers across multiple retail channels. We are connected with each of the retail channels in different ways and support each with nuanced software, which is tailored for them.
It's what we do … develop and support POS software for local specialty retail businesses, serving needs unique to their retail channel.
We are grateful for the opportunity to ourselves support shopping local in the execution of a marketing campaign that has at its core a shop local message.
Next time you look for pet soap, look for a locally made product. Your pet will love you for it.