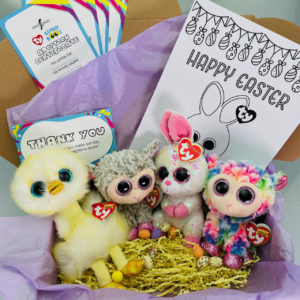 The Easter gift pack being sold through a local retail business connected magenta website we developed is proving popular with Easter shoppers this year.
This gift pack bundle uses smarts embedded in our POS software that enable and manage product bundling into a pack or hamper, tracking sales and facilitating easy picking and packing of the Easter gift pack opportunity.
This clever POS software tech / Magento website integration developed by us here at Tower Systems is another way we are helping small business retailers to reach shoppers beyond their local areas.
We are proud to help local retailers in this way.
Since we are retailers too we help our retailers appropriately leverage our POS software for best advantage in-store and online … whether it be with a Magento, Shopify or WooCommerce website connected to our POS software.
The online Easter gift pack opportunity is another way our POS software is helping connected retailers to make the most of the Easter retail season.