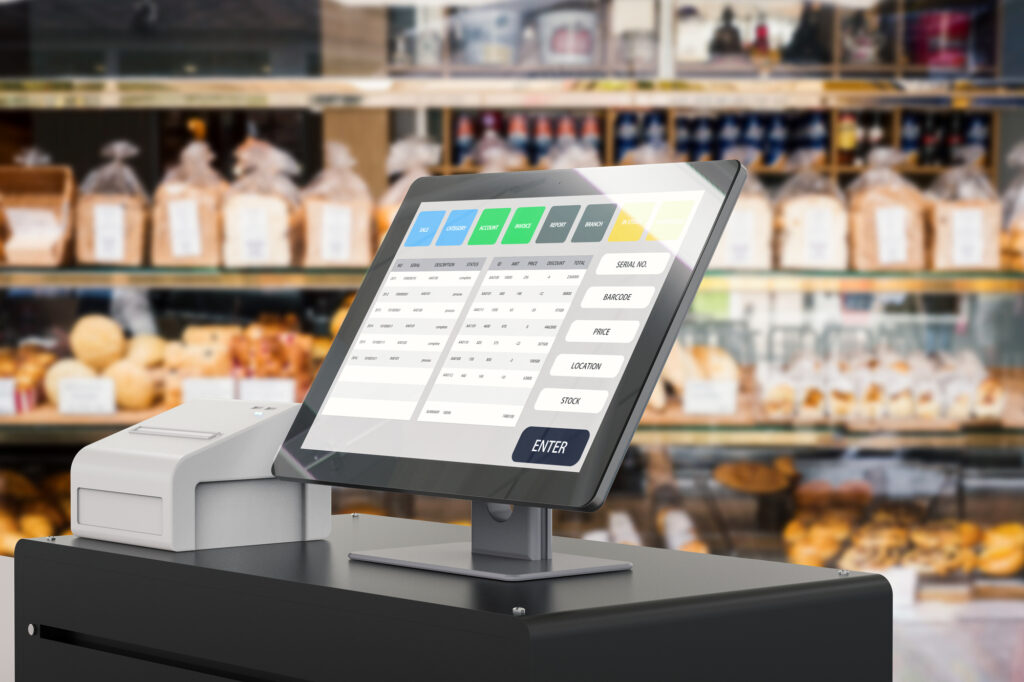 More than 97% of all Australian businesses are small businesses. The number of small businesses continues to rise despite recent challenging conditions.
Many of these businesses are in the retail sector. Small and medium-sized enterprises make up 96% of the retail sector in Australia.
Retail in Australia is highly competitive. One way you can give your business an edge is with your point of sale (POS) system. Retail POS can help you manage your inventory, employees, and customers more effectively.
Learn more about retail POS and how to choose the best system for your company.
What Is a Retail Point of Sale System?
A point of sale system is the hardware and software that let you process transactions and accept payments. Modern POS systems go beyond managing payments, though. They can help you analyze sales, manage inventory, and store customer information.
The newest point of sale tech provides a single source of truth across many facets of your business.
Retail POS Hardware
To accept payments in a retail store location, you'll need POS hardware. Hardware can include:
Computer monitor and/or tablet
Cash register
Barcode scanner
Card reader
Receipt printer
Cash drawer
Your business may also need specialized hardware. This could include a scale for selling products by weight or a label printer for ticketing items for sale.
Look for a system that accepts many types of payments. Your business is more competitive if your customers have payment options beyond the standard cash, credit, or debit cards. Gift cards and mobile payments like Apple Pay are some other choices to consider.
If you're planning to use hardware and software from different vendors, check to ensure they're compatible.
Retail POS Software
POS software is the operating system that lets you process sales. It helps you manage your store, products, customers, and staff. A modern POS system for retail optimizes your ability to sell in-person and online.
On-Premise POS vs Cloud POS
Retail POS software can either be installed in-house or cloud-based. An on-premise system works through your internal network. This type of legacy POS stores your data on your local database.
It doesn't rely on the internet. However, it can be expensive to implement. It's only accessible from the terminal(s) where you installed it.
A cloud-based system uses remote servers. You can access the software over the internet from any compatible device. The system can sync your data in real time.
Cloud solutions are scalable as your business grows. They can be more cost-effective. They rely on the internet, though, so a stable and reliable internet connection is essential.
POS Payment Processor
A retail point of sale system includes the hardware and software to help you accept payments from customers. The actual payment processing is a separate service.
Some retail POS systems bundle payment processing into their service package. You may also have the option of adding it as an extra feature. Otherwise, you'll need to find a third-party processor compatible with the system you want.
What to Look for in a Retail POS System for Small Business
Every retail business has its own specific requirements for a POS system. Before you start looking at POS for retail, take some time to determine your company's needs. This will help you avoid paying too much for a system with features that aren't relevant to your operations.
Ease-of-Use
Retail businesses often have high employee turnover. Choosing a POS system that's intuitive and easy to use is especially important. Employees should be able to use the software effectively soon after training.
Sales Reporting
Retail POS can generate sales analytics to help you make better business decisions. The software can create reports based on factors like:
Products sold
Employee sales
Total retail amount
Net profit or profit percentage
A POS system that presents data in an accessible way will be more useful. A finer level of detail can give you better insights.
Inventory Management
Robust inventory management capabilities help you track products more efficiently. You know when you need to order a certain product or if a product has excess inventory on hand. Retail POS should have features like:
Digitally scanning and counting products
Creating product variations like size or color to manage stock
Identifying items with unique serial numbers
Tracking inventory levels in a multi store environment
Good inventory management helps you meet your customers' expectations. It helps combat retail theft.
Customer Relationship Management
A retail POS system can help you track your customers' data with customer relationship management (CRM) features.
For example, you can attach a transaction to a customer and track the customer's purchase history. CRM capabilities simplify your email marketing. Some retail POS systems let you create a loyalty program.
The right POS system lets your store associates personalize the in-store experience for customers.
Employee Reporting and Staff Management
Your employees have a very large impact on the success of your store. Retail POS software lets you see who your top performers are. You can see any employees who may need extra coaching.
Other staff management features include:
Creating and modifying employee schedules
Emailing schedules to employees
Tracking employee hours
You can stay on top of this important part of your business activity more easily.
Integrations
Point of sale technology should integrate seamlessly with your other business systems, like accounting and marketing. It should integrate with your e-commerce site. Integration ensures that your applications share data automatically.
Retail POS integration with your enterprise resource planning (ERP) program is a high priority. It lets employees access back office functions like replenishment and inventory reports.
For example, an associate could see that an out-of-stock item is due to arrive in two days. The associate can put the customer's information into the system, set the product aside when it arrives, and notify the customer that it's ready for pick-up. You can capture more sales.
Customization
You can tailor retail POS to meet your needs. You can set limits on what data store associates can access. You can restrict employee access to certain tasks. For example, you may decide that only store managers have authorization to give refunds.
The top retail POS systems will give you customization options regarding system features as well as employee access within those features. These types of controls are another tool for combatting retail theft.
Tower Systems Retail POS
Retail POS can bring many benefits to your business. You can better manage your inventory. You have a better management system for customers and employees.
A retail POS system from Tower Systems is a personalized solution for your business. We specialize in helping small and independent retailers in Australia, New Zealand, and the Pacific Islands. We design our retail POS systems for the specific needs of your industry and your company.
Schedule a free demo today to see if Tower Systems POS software is the right fit for your business. We look forward to getting to know you!