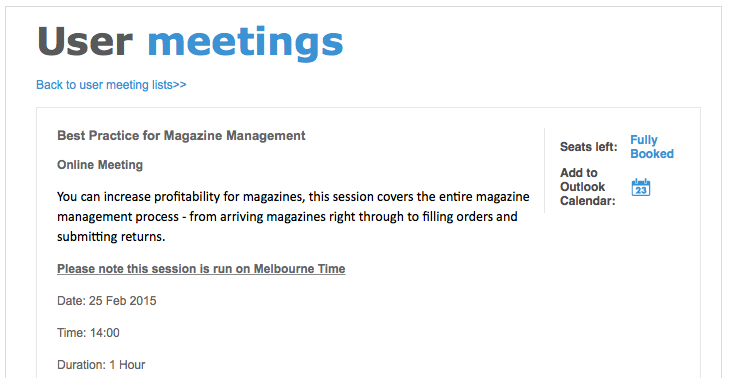 The latest free online training from Tower Systems on newsagency magazine management for newsagents using the Tower newsagency software is fully booked.
Tower Systems is scheduling more instances of this workshop to satisfy demand from newsagents who love this and other free software training from the company.
Best practice management management training will help newsagents save time on managing magazines. It will also help improve business outcomes for them.
Tower Systems is the only newsagency software company running online business management training line this with consistency throughout the year.