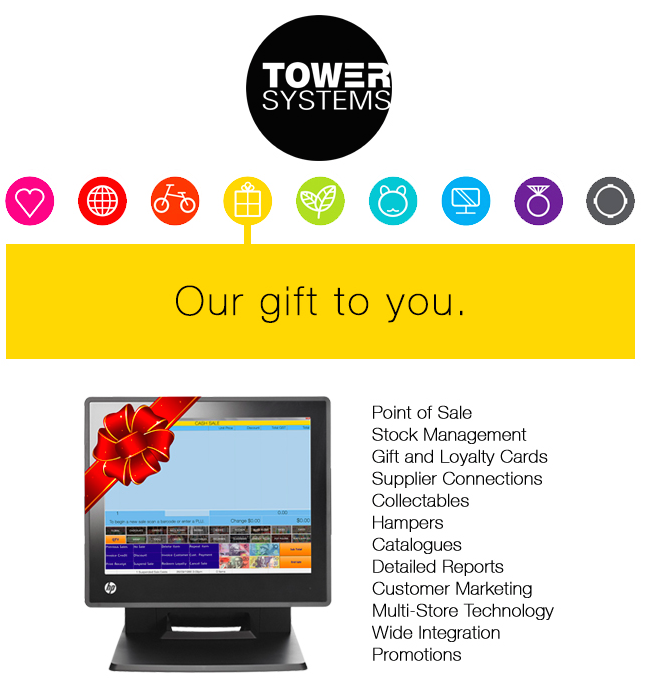 The Tower Systems software for gift shops is helping more independent and small retail businesses in the gift and homewares channels to compete with bigger businesses.
The latest software offers fresh facilities for business management, business growth and business enjoyment. These are facilities developed with Australian retailers for Australian conditions. They are backed with tailored training.
This is our gift to you: personal service supporting personal software = business growth & enjoyment.
This is all part of the Tower AdvantageTM.