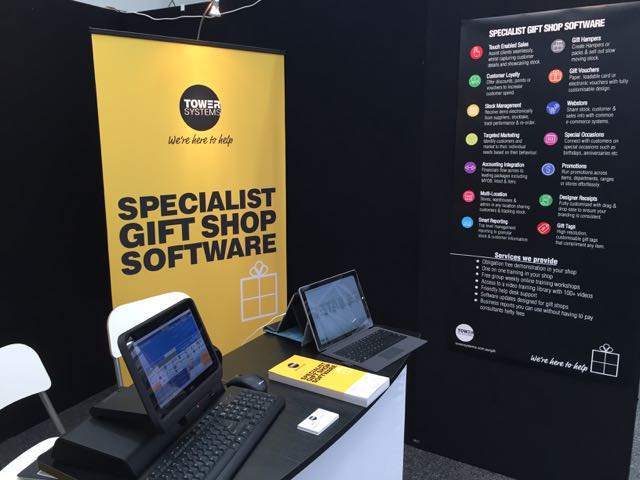 The Tower Systems Gift Shop Software has been a hit over the weekend at the Reed Gift Fair in Sydney. Our stand has been busy with plenty of prospects as well as visits from many existing customers.
We have been keeping our pitch by rotating POS software sales experts from various offices of our company through the stand.
We are especially thrilled for the diversity of businesses we have seen over the first three days. This fair   not only attracts gifts shops, it attracts newsagents, jewellers, pet shops and garden centres – all retail channels for which we have specialist software.
We are thrilled with the Gift Fair and grateful for another opportunity to connect with these proactive retailers.