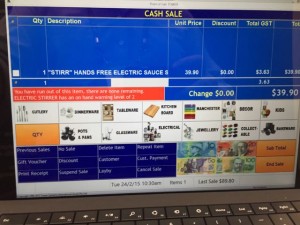 The Tower Systems POS software helps retailers in a range of specialist retail channels to avoid product sell outs with reordering assistance through reports and other active functions in the software.
The smart retail management software also issues warnings on the POS transaction screen when selling an item for which stock on hand has reached a trigger point of concern as setup by the business.
Providing multiple touch points advising of an impending or existing out of stock can help retailers to manage inventory for greater profit. This has to be a goal for using POS software in any retail business.
Here at Tower Systems we back the facility with practical advice on how to use these facilities.