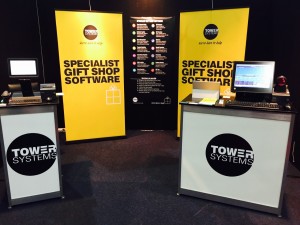 We are thrilled with the results of the Gift HQ trade show in Brisbane over the weekend to last night. We connected with many businesses that can benefit from what we offer through our Point of Sale software and our customer service facilities. Having specialist software for each of several niche retail channels helped us serve a broader range of the visitors to the fair.
We also met existing customers to share new facilities in our software.
Gift HQ has been an important extension to our Queensland presence and service. We are grateful of the opportunity to participate.