The ever-evolving knowledge based helping users of the Tower Systems POS software is easily accessible, using natural English searches.
While the Tower Systems team enhanced knowledge base content, users themselves can provide feedback within knowledge base articles, adding value to the information seeking experience. It is accessible 24/7. It is also referred to in help desk calls as part of the training process and to provide customers with step by step advice on how to do something – if that is appropriate to a specific call.
Knowledge base resources include videos as well as text based articles. Indeed, there are more than 100 knowledge base accessible videos.
The knowledge base approach by Tower Systems is a good example of the open and interactive approach taken by the company to serving its small business retailer customers.
Here is one example one knowledge base article of several on the end of shift process accessible through the Tower Systems POS software knowledge base.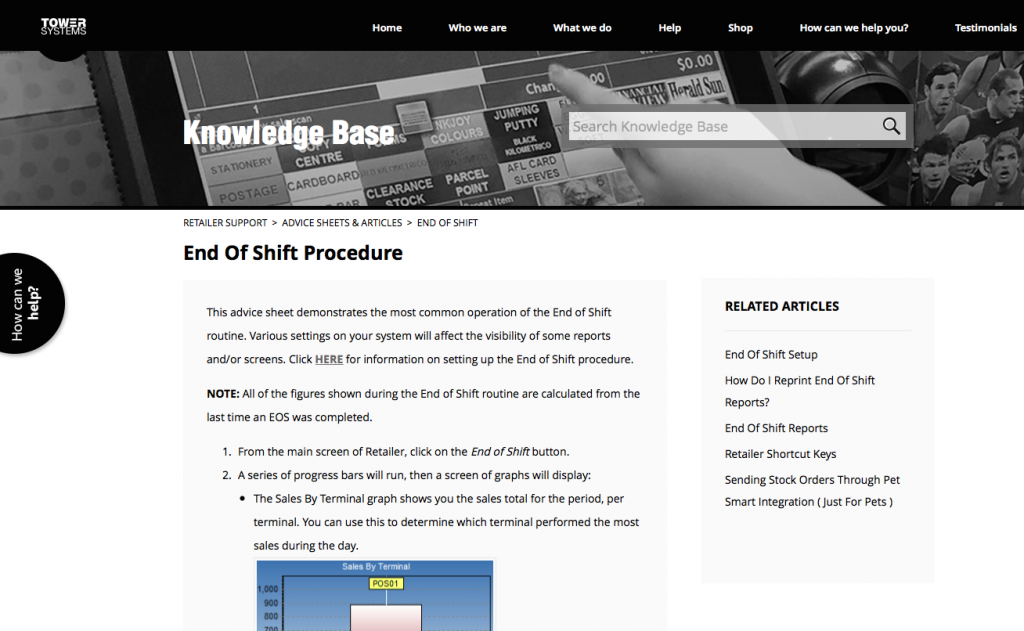 The Tower Systems knowledge base can be accessed from any internet connected device including desktop computers, tablets and smartphones. Yes, it is iPhone ready.