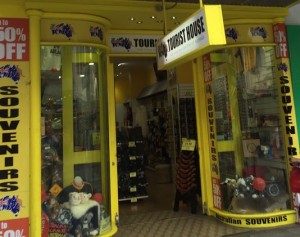 We love hearing POS software stories, stories from our small business retailer customers on how they are using our Point of Sale software to help their businesses in the service of their customers.
We heard one such success story from the folks at Tourist House recently, at one of our user meetings, on their use of our proprietary discount voucher loyalty software facilities to help their customers save on purchases tourist items from them.
Using the software in four retail locations in four cities, the POS software sits at the heart of the operation. The discount voucher facilities have proved to be terrific in helping with employee and customer engagement.
The stories of engagement have helped us understand from a real world perspective how our software can be used in a  range of situations to drive better business outcomes. Every feedback story adds to our knowledge and the narrative of Tower Systems.
We are grateful for customer engagement like this. It puts wind in our sales, a spring in our step.