Here is the latest round of free POS software training Tower Systems is proud to offer its customers.
Each one of these sessions is free to access, live and genuinely interactive.
We publish the list here as proof of us living up to our word of offering free on-going training.
Our customers can book any time online through our live training portal – another self-serve facility offered by Tower Systems to its customers.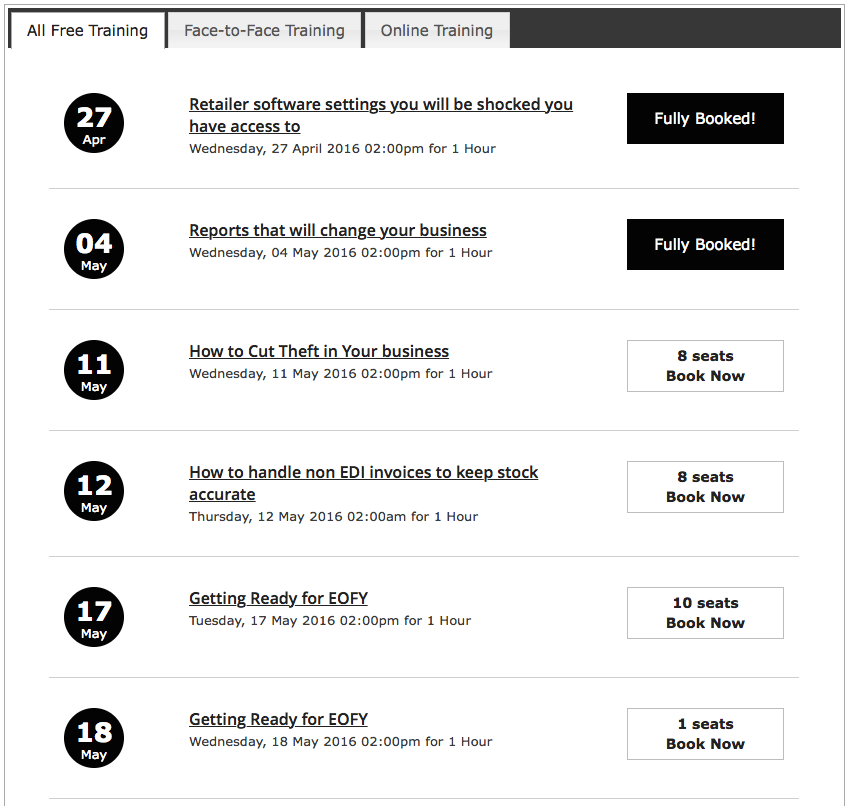 For a full list of free live POS software training, check out our website. From there you can book, see the topics, see the detail of what will be covered and add the event to your online calendar. Smart software training bookings, another Tower AdvantageTM.