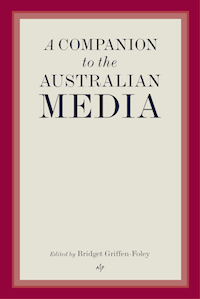 Tower Systems founder Mark Fletcher was invited to contribute a chapter to A Companion to the Australian Media, a comprehensive guide to media in Australia including a history of media – including Australian newsagents.
The large book was published over a year ago and has received acclaim as an excellent guide to media in Australia.
It was an honour to represent small business newsagents on this project. This work continues years of service to the Australian newsagency channel serving on panels, committees and at supplier conferences in support of better outcomes for small business newsagents.
Serving more than 1,700 newsagents, Tower Systems is one of the largest suppliers in the newsagency channel. Our 35+ years in business make us one of the longest serving. What is even more staggering is the growth we are achieving in the channel this year as more newsagents switch to Tower.
While there are some who talk down the small business newsagency channel in Australia, we see opportunity in change and upside for those embracing the opportunity.