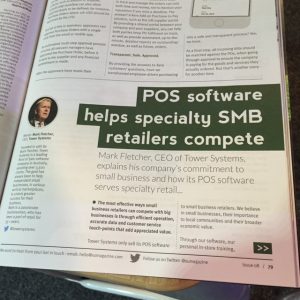 We are thrilled with the covering of Tower Systems and our POS software across several pages of XU magazine, the magazine sought after by Xero accounting software users.
The latest issue of XU magazine, released at the Xerocon conference in Brisbane this week, is packed with practical business advice and support for small business owners, accountants and bookkeepers. It is a must read for anyone using Xero or connected with the Xero community.
We appreciate the opportunity to be part of this respected publication.
Using our POS software, small business retailers are able to save rostered hours in their businesses, be smarter in selling and marketing and be more informed in business decisions. These benefits are enhanced through the Xero link.
The latest article in XU magazine explains the benefits and presents Tower Systems as the professional software company it is.