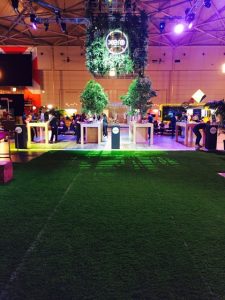 Being at Xerocon South is proving to be a wonderful experience. Spending all day talking with accountants and bookkeepers who help small business retailers run more successful businesses.
The discussions are detailed about small business challenges and opportunities, specific to specific niche retail channels that we serve such as toy shops, jewllers, garden centres and pet stores.
Talking business, talking Xero and talking smart cloud based software – we are loving it, loving the detail, loving the learning and loving the optimism.
This is an exciting and motivating event, especially for those of us serving the small business retail space.
What this event mean for us is ne connections, with accountants and bookkeepers – people like us who serve small businesses to help them run more successful businesses. This shared goal brings is close together.
We are the only vertical market POS software company here, enabling is top delve deep into our specialisation with accountants to help them be more specialist with their clients.
We took the photo early this morning before the doors opened at 8am. We love the green look.