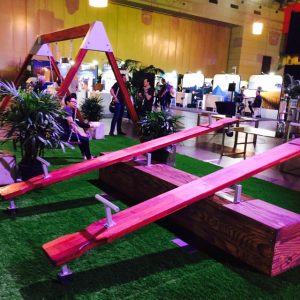 As Friday afternoon heads to a close, it has been another busy day for us at Xerocon South, the trade show and conference for Xero cloud based accounting users in the Asia Pacific region.
Another thing to love about the Xerocon experience is the places for relaxation on the trade show floor.
There is something special and fun about talking business while playing on a swing or a seesaw.
The play spaces remind people that good software helps you save time that you can use for more fun times. That is what our POS software does and out integration with Xero does.
This continues to be a terrific trade show. We are loving connecting with accountants and bookkeepers.