The Visual Deck business intelligence platform from retailers using the Tower Systems small business POS software has received more kudos from business mentors, advisors and accountants seeing the BI platform for the first time at Xerocon South, the Xero users conference in Brisbane last week.
The reaction was terrific when they saw the easy access to business performance comparison data in  visual way, from our cloud based application.
They loved that it was accessible from anywhere including by them in their businesses where they support small business.
They loved the fast year on year comparison.
They loved the KPI focus of the app.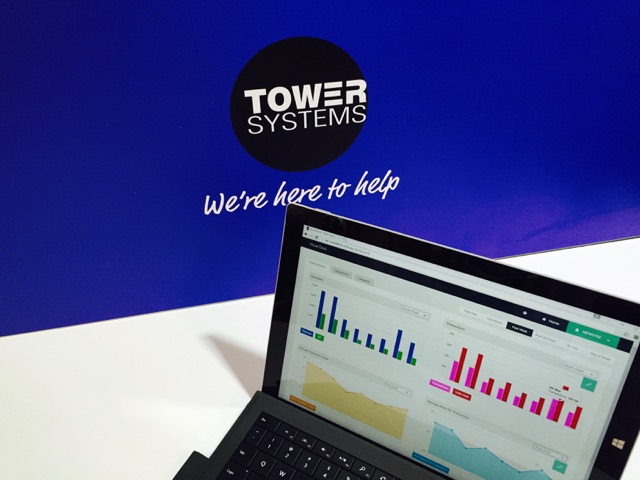 We are proud of what we have delivered in the Visual Deck, that we are offering our customers a platform they can use to see the performance of their business, visually, as our experience is this will guide better business decisions. We are also proud of the elegance of the software.
The syncing between the in-store POS software and the Visual Deck is in the background, non intrusive.
The Visual Deck is particularly useful for retailers who are not in a business often.
Like all good software, the Visual Deck continues to evolve.
Retail business performance, seen differently.
The Visual Deck is a platform through which you can see the performance of your business, visually. Graphs replace reports, making trends obvious and a path ahead clearer to follow. Graphs that change with time and through which you can dive deeper into what is happening in your business.
The Visual Deck is only available for Tower Systems customers.