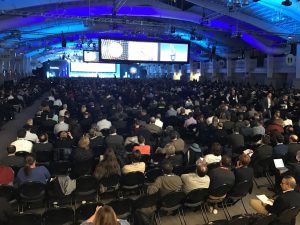 We are grateful for the opportunity to attend the National Retail Federation Conference and Big Show in New York this week.
The benefits for us as members of the NRF are terrific. The networking, technology insights, retailer perspectives and connections – yes, this is a valuable annual event on our early new year calendar. 2017 is set!
More than 30,000 attended this year.
Being part of such a large event has been invaluable for us over the years. It offers three days of immersion, reflection and learning from a market much bigger than that in which we participate and from which we can and do learn so much.
This year, new trends emerged that will help small business retailers get more value from the right technology partner relationship.