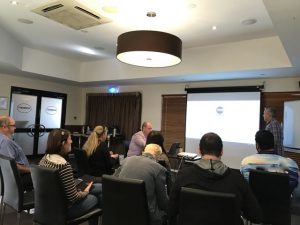 This photo shows a group from our Perth POS software user meeting late last week. Like all our sessions we had a good group of retail businesses represented. This works well as people learn from each other.
The latest round of face to face POS software user meetings have provided us excellent feedback on the latest software update and insights into next steps as well as wonderful learning opportunities for customers ho attended.
Offering these face to face user meetings its a genuine point of difference for us.
That we continue to offer the sessions today speaks to us honouring our commitment to our customers as well as our focus on providing personal customer service.
Too many POS software companies hide from their customers and make contact difficult. We don't. We embrace are real human to human contact. The face to face user meetings are a good example of this and our commitment.
We appreciate the support form our customers and support for face to face training and engagement.