Here at Tower Systems, our POS software pricing is transparent. It starts at $175.00 a month, or $105 a month if you're a community or charity owned enterprise.
There is no payments fee per transaction. Big overseas software companies are doing this now.
There is no requirement on the EFTPOS platform you use. We direct link to Tyro, SmartPay, Linkly (the big banks) and more.
There is no charge for extra terminals. They's all included in the price.
There is no penalty charge for paying monthly. Some companies quote a low monthly cost that you need to pay 12 months in advance to get.
No extra charge for e-commerce integration: Shopify, Magento, Big Commerce or Woo.
The pricing page on our website has the details.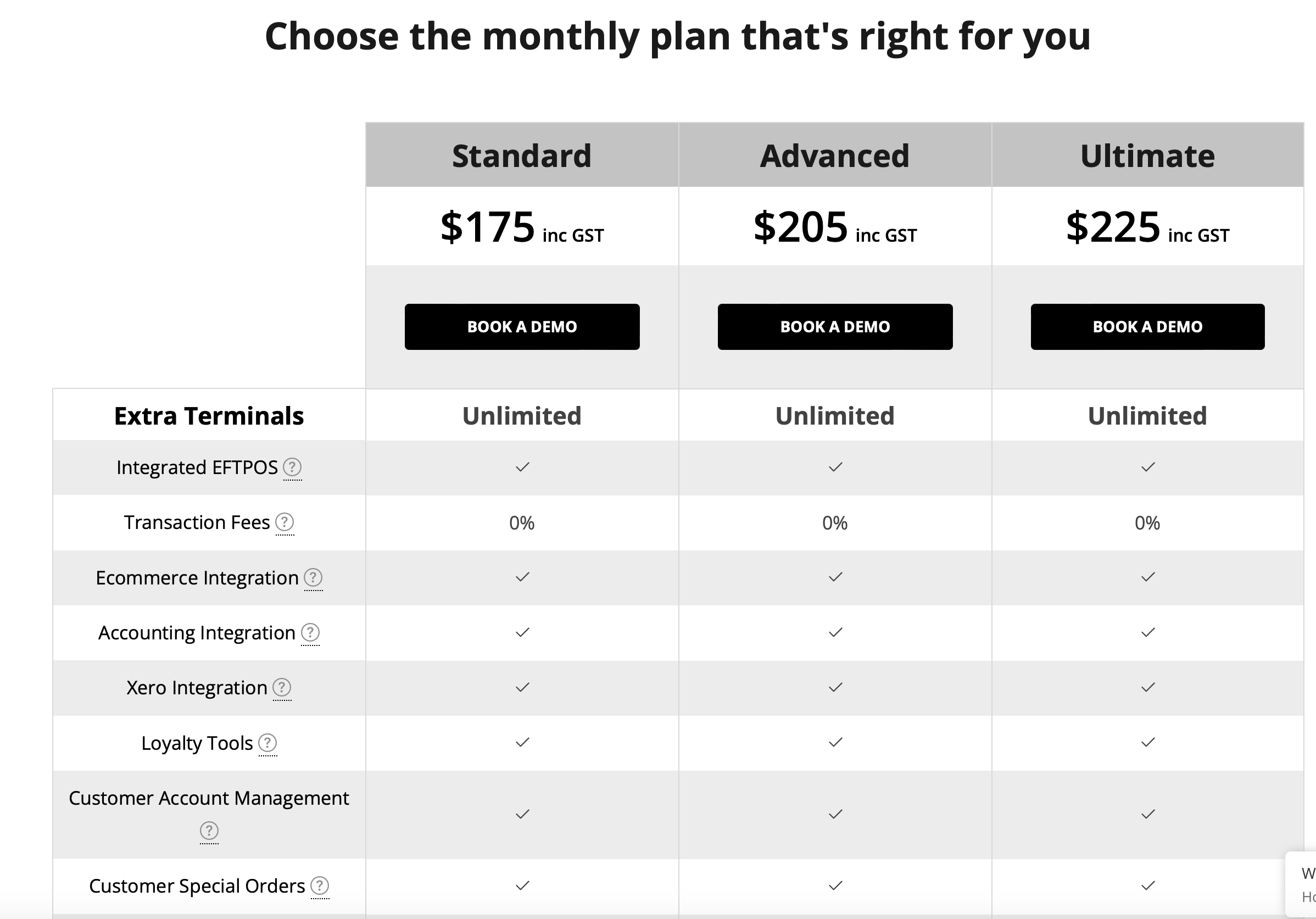 We offer an awesome library of fresh training videos.
Best of all, our help desk is locally based and run by humans who do not follow a rigid script. Call us, and we answer.
We understand the importance of local human-delivered support.
Price should not be the only factor in choosing POS software for you business. It is worth researching though, to understand the total cost of ownership of the POS software you have or are considering.