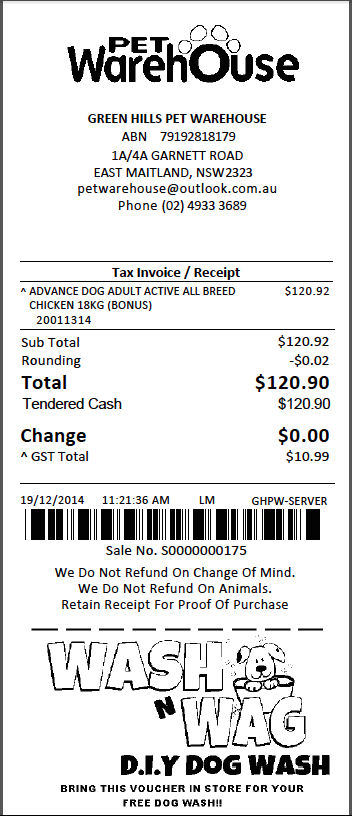 Tower Systems has the best installation and training people!
Look at how one of our retail partners is using their Pet Shop Software to offer receipts that look stunning.
This receipt was created by a member of our installation and training team while onsite installing our software.
The receipt has all the detail you could want for an accurate record of the sale.
Plus it has a unique barcode for easily finding the sale in the future.
And then there is the ad for the dog wash service – attracting shoppers back into the business.
The receipt is capped with the business logo.
Flexibility in receipt design is a hallmark of the Tower Systems POS software – all our retail partners have access to this so they can make their own beautiful receipts.