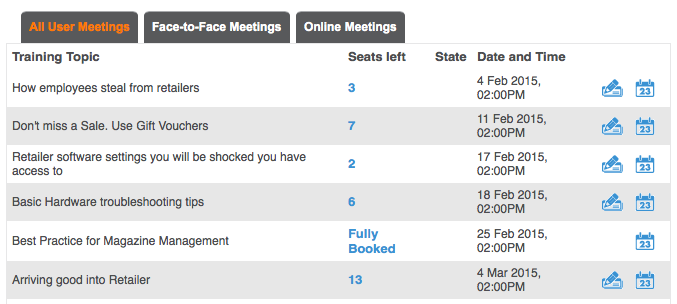 POS software company Tower Systems is thrilled to continue to lead in proving excellent and free training opportunities for retailers using its software.
This is actions speaking louder than words. We promise the training in our sales pitch and deliver year in year out.
Our training schedule is public as is data on the uptake – including additional sessions we schedule because of participant feedback and heavy bookings. This transparency is important as anyone can make a claim – it takes hard work to prove you're living up to the claim
'The training this year is focused more on business outcomes and less on the traditional how to you see with software training.
Independent and small retail business owners are loving the new outcome-focussed training. We are loving sharing it with our customers.