Small business retailers are benefiting form the faster and easier access to our POS software knowledge base.
Leveraging dynamic searching techniques and offering natural loan gauge searching the knowledge base offers non-tech retailers easy access to support.
The Tower Systems knowledge base is like a living online manual, expanding regularly, accessible from anywhere including mobile devices.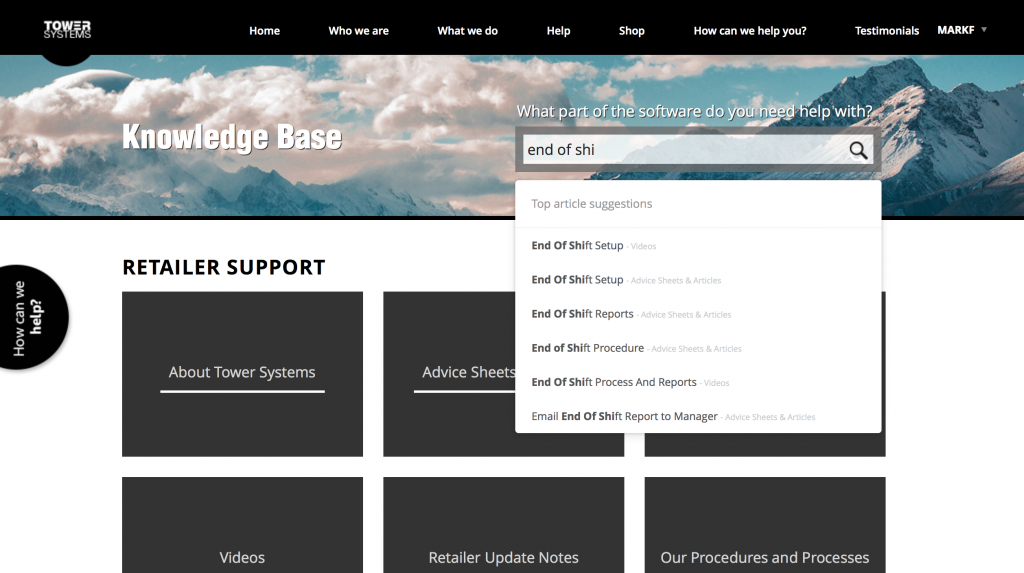 The latest enhancements are live now and being enjoyed by the 3,500+ Tower Systems customers. They are making a difference based on the feedback we are receiving. This is thrilling as helping retailers enjoy their software the benefits that flow from it is an important part of what we live for here at Tower.
A feature of the knowledge base is the feedback people can leave for each article. This is transparent to all customers, benefiting the wider community.
We are grateful to our customers for their help in evolving the knowledge base resources.