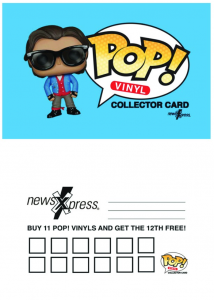 Track shopper loyalty cards with ease using the Tower Systems POS software. Even something simple like th coffee card approach where each purchase receives a stamp or clip and at a certain milestone a free item, coffee or similar.
The retail loyalty software in the Tower Systems software handles this basic type of loyalty offer easily. You can eliminate the cards and each purchase is tracked, helping shoppers maximise rewards and thereby driving loyalty.
Better still, shoppers can have multiple loyalty cards in the one business – without the need to ever have the physical card. This works a treat for families where they collect multiple specialist items from a business. They can work and shop together for their benefit and for the benefit of the business.
Yes and even better still, the small business retailer can track and manage they, they can adjust settings, watch shopper engagement and leverage the loyalty opportunities of the benefit of the business.
Shoppers who like the idea of carrying their own card can continue to do this. The retailer has their records and the shopper has peace of mind of a care with a stamp or clip. Both parties have their needs and desires satisfied.
This is a good whole of business loyalty solution. It is ideal for small business retailers. Perfect for driving shopper engagement. Working in with suppliers too who offer retailers rebates for levels of shopper engagement. In the Tower Systems software retailers have access to a level of reporting necessary to serve the needs of these engaged suppliers.
This ability to run a coffee card type of loyalty is one of a broad range of loyalty solutions in the Tower Systems software. The facilities are strong, comprehensive and integrated – meaning small business retailers can use one, another or a mix of several to create the type of loyalty offer that will work best in their local situation.
Shopper loyalty programs are loved by shoppers and vital to small business retailers. They are a perfect way to different a business from a big business competitor. Tower Systems s offers the software. Better still, we offer business advice and guidance to lev rage the tools for maximum benefit.