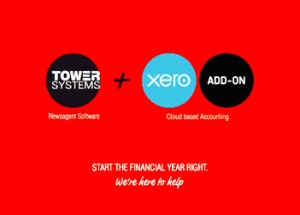 Retail businesses connecting with the Xero cloud based accounting software through our POS software are growing in number as word spreads about the time saved as a result of the seamless link.
As users of Xero and our software in retail ourselves we are able to speak to the difference and share practical insights into the time saved and the mistakes eliminated through the elimination of what would otherwise be manual processes.
Being approved by Xero is not a simple process – as it should hot be. Their approval process is one reason some POS software companies don't get to the point of partnership.
The Tower Systems POS software – Xero link has featured in a Xero approved promotion this month to retailers in the specialist retail channels in which we serve.