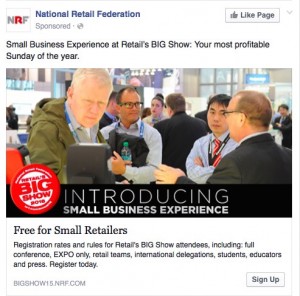 Tower Systems CEO Mark Fletcher and National sales Manager Nathan Morrison are featuring on marketing material from the National retail Federation for the NRF Big Show that starts in two weeks in New York.
Attended by 30,000+ each year, the Big Show is an extraordinary business conference and trade show for large and small retailers. We have attended for many years.
The event is an excellent networking opportunity with overseas based peers as well as with engaged Australian retailers on matters of technology and retail business management.
The photo being used by the NRF was taken at last year's event.