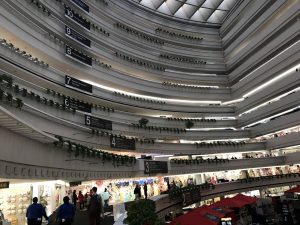 The Atlanta Gift Fair that wraps up this week has been extraordinary for us and our small business POS software in terms of insights gained into gift and homewares trans as well as valuable supplier connections made.
Attending international trade shows like this Atlanta event broadens our knowledge of retailers, suppliers and market trends and this is reflected in software with a broader perspective. We urge other POS software companies to attend.
We are grateful to those who shared their insights with us in Atlanta. The connections made will be insightful.
Looking back on 2016 we can see benefits in our software as a result of attending the Atlanta Fair in January 2016.
2017 is going to be an exciting year.